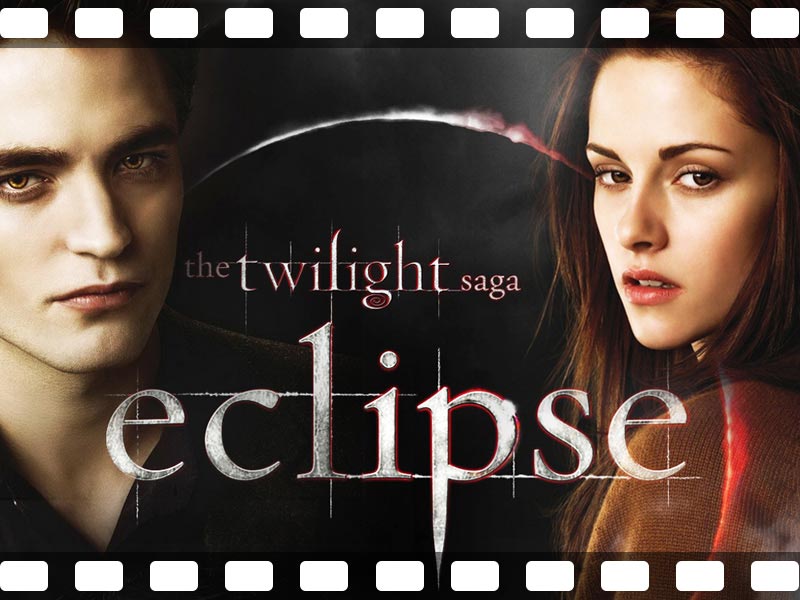 I've been waiting for this ever since New Moon was released. With no exaggeration, I've read the book more than 5 times I think so I could re-live their love all over again. Me ganon? I guess I'm a hopeless romantic and a sucker for good ol' love stories - walang kokontra.
I watched Eclipse on its premier-midnight screening at Sta. Lucia Mall with my manager. She graciously extended her tickets to me so we could watch. Weeeeeeeeeee, happy!!
My initial assessment? I liked the movie. There were few things that they could have done differently but there were also scenes that they changed which for me sold more, than the book. I can't remember what they really focused on (which tells me I have to watch it again, ehem July 3).. in the book, it was about Bella's reluctance to get married so Edward and her compromised. The compromised concept continued and was used again when Bella asked Edward to sit out of the fight. And the fight of course between Jacob and Edward over Bella, which would lead to Jacob's disappearance in Breaking Dawn.
I liked the emotions involved in the movie altogether - family, love and sacrifices. The fight scenes are waaaaaaaaay better now.
Oh well, my thoughts are everywhere - I'll watch it again and I'll be thorough about it the next time.
Don't fail to watch it!